Featured
Products
ICE/HU/PQ1953BIPL
10.25 inch Android 9.0 Hexa Core 64G ROM + 4GB RAM Car DVD Receiver Navigation System with HDMI Output Custom Fit for BMW ICE/HU/PBX79DLRL
7 inch Android 9.0 Octa-core 64G ROM+4G RAM Car Stereo Multimedia GPS System Fit for Land Rover ICE/HU/PST99ACH
9 inch Android 9.0 IPS Screen with Built-in DSP Navigation Multimedia Player Fit for Honda ICE/HU/PSD79MTVP
7 inch Android 9.0 HD Screen multifunctional Car Stereo with Full RCA Output&Built-in DSP Fit For VW / SEAT / SKODA AK/PST19XTN/ISONAVI
ISO WIRING HARNESS For NISSAN Units ICE/HU/IB89A3APL
8 inch Android 9.0 Octa-Core 64G ROM + 4G RAM Plug & Play Design Car Stereo Multimedia GPS System for Audi
ICE/HU/IN69GPFPL
6.1 inch Android 9.0 Car Stereo Multimedia Navigation System Custom Fit for Fiat
ICE/HU/PQ1939BIPL
10.25 inch Android 9.0 Hexa Core 64GB ROM + 4GB RAM Car DVD Receiver Navigation System with HDMI Output Custom Fit for BMW ICE/HU/PR79IBS
7 inch Android 9.0 Octa-Core Car Stereo Smart Multimedia Player Custom fit for SEAT ICE/HU/PSD89MTVL
8 inch Android 9.0 HD Screen multifunctional Android Car Stereo with Full RCA Output&Built-in DSP Custom Fit For VW / SEAT / SKODA
ICE/HU/PR7939B
7 inch Android 9.0 Octa-Core Car Stereo Smart Multimedia Player Custom fit for BMW ICE/HU/IN99M164PL
9 inch Android 9 Pie plug-and-play design car stereo Multimedia Navigation system Custom Fit for Mercedes-Benz ICE/HU/TSD129L
10.1 inch Android 9.0 HD Screen Multifunctional Android Car Stereo with Full RCA Output and Built-in DSP ICE/HU/PST99CRT
9 inch IPS Screen Android 9.0 with Built-in DSP Navigation Multimedia Player Fit for TOYOTA ICE/HU/TM709L
7 inch Android 9.0 Octa-core Car Stereo Smart Multimedia Player IPS Screen with 2.5 D Curved Glasses Latest
News
15th May 2017
Countries, Cars & Android Car Stereos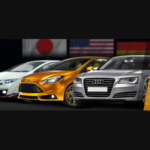 Having recently announced a deal to ship to one of the world's biggest car loving and car manufacturing nations, we thought we'd create a blog appreciating nations and their cars. Stereotypically, the nation we've just secured shipping links with...
15th May 2017
WinCE Car Stereo Vs Android Car Stereo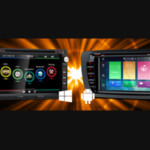 It wasn't too long ago when WinCE and Android OS (Operating Systems) were in completely different weight categories and you wouldn't even begin to compare them. But now the two titans of in-car entertainment systems are battling it out to...