Featured
Products ICE/HU/PB78MTVP
7" Android 8.0 Octa-Core 32GB ROM + 4G RAM Multimedia DVD Player Custom fit for Volkswagen Bora ICE/HU/PD97TGVL
9" Android 7.1 Nougat Quad core 32GB ROM + 2GB DDR3 RAM Multimedia HD Touch Screen with full RCA Output Car Stereo Custom Fit for Volkswagen ICE/SS/CAMDCV02
Reversing camera decoder box for Volkswagen ICE/SS/CAMDCV01
Reversing camera decoder box for Volkswagen passat ICE/HU/PB78DLRPL
7" Android 8.0 Octa-Core 32GB ROM + 4G RAM Multimedia DVD Player Custom fit for Land Rover ICE/ACS/FRA002
Universal single din stereo fitting cage AK/PB76CYPAP/FOBB02K
XTRONS Optical Fiber Decoder Box for Porsche Cayenne ICE/HU/PCD67FTS
6.2" Android 7.1 Nougat Quad core 16GB ROM HD Digital Multi Touch Screen Car DVD Player with Full RCA Output Custom Fit for Subaru ICE/HU/PCD77OTS
7" Android 7.1 Nougat Quad core 16GB ROM HD Digital Multi Touch Screen Car DVD Player with Full RCA Output Custom Fit for SKODA ICE/HU/PCD87PST-RB
8" Android 7.1 Nougat Quad core 16GB ROM HD Digital Multi Touch Screen Car DVD Player with full RCA Outpt Custom Fit for Toyota Prius ICE/HU/PD97SPKL
9" Android 7.1 Nougat Quad core 32GB ROM + 2GB DDR3 RAM Multimedia HD Touch Screen with full RCA Output Car Stereo Custom Fit for KIA sportage series 3 AK/HD101/BRK
Xtrons Car Headrest Adjustable Mounting Bracket ICE/VDO/CR903SBlack+DWH002x2
Small Compact In car Roof mounted DVD player for those of you who do not have much sapce the Xtrons CR903 9" digital screen In Car Roof Mounted DVD Player is perfect. ICE/HU/PCD87SZK
8" Android 7.1 Nougat Quad core 16GB ROM HD Digital Multi Touch Screen Car DVD Player With Full RCA Output Custom Fit for SUZUKI ICE/ACS/11-763
Wanna equip your Honda Civic car interior with a multi-functional aftermarket car DVD player, then choose XTRONS Double din fascia panel surround trim plate car DVD player fascia for Toyota Corolla 2017+ Latest
News
15th May 2017
Countries, Cars & Android Car Stereos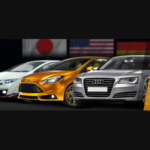 Having recently announced a deal to ship to one of the world's biggest car loving and car manufacturing nations, we thought we'd create a blog appreciating nations and their cars. Stereotypically, the nation we've just secured shipping links with...
15th May 2017
WinCE Car Stereo Vs Android Car Stereo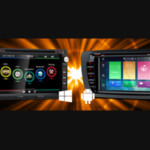 It wasn't too long ago when WinCE and Android OS (Operating Systems) were in completely different weight categories and you wouldn't even begin to compare them. But now the two titans of in-car entertainment systems are battling it out to...