Featured
Products ICE/ACS/11-905
Rubber Cover for Universal Double Din Frame 11-902 & 11-903 ICE/HU/PS76OLO-B
7 " Android 6.0 Marshmallow Quad core 16G ROM GPS Navigation Car DVD Player Custom Fit For Opel / Vauxhall ICE/VDO/HD1003
10.2" HD Definition Digital Screen Car Clip-on Headrest DVD Player with HDMI Port
AK/PDAB71OLO/ISOCBL2004
ISO Adapter for the Installation of XTRONS Opel Custom Fit Series in Opel Vehicles ICE/HU/PF71CX7MS
7"HD Digital Touch Screen GPS CANbus Car DVD Player With Screen Mirroring Function For Mazda ICE/HU/PF81SPKS
8" HD Digital Touch Screen GPS Navigation Car DVD player with Screen Mirroring Function Custom Fit for Kia
ICE/VDO/HD928THDBlack
2 x 9" HD Digital Adjustable touch screen HDMI Port 1080P video car headrest DVD Players ICE/HU/TA707PL
7" HD Digital Screen Built in DSP Android 7.1 Quad Core 16GB ROM + 2G DDR3 RAM HDMI Car Stereo ICE/HU/PE88CMPL+FOBB02K
8" Android 8.0 Octa-Core 32GB ROM + 4G RAM Multimedia DVD Player Custom fit for Porsche ICE/HU/PS66HGT
6.95 " Android 6.0 Marshmallow Quad core 16G ROM GPS Navigation Car DVD Player Custom Fit For Toyota ICE/ACS/TPMS05
Car Auto TPMS Car Tire Pressure Monitoring System for XTRONS Android Units
ICE/VDO/HD905SSGrey+DWH002x2
In car DVD Headrests at a price that won't hurt your wallet, the Xtrons HD905 2 x 9" In Car Headrest DVD Players with Zipper Cover afordable in car entertainment.
ICE/HU/PS76QSF-S
7 " HD Digital touch screen Android 6.0 Marshmallow Quad core 16G ROM Car Multimedia Player Custom Fit For Ford ICE/HU/PS76OLO-S
7 " Android 6.0 Marshmallow Quad core 16G ROM GPS Navigation Car DVD Player Custom Fit For Opel / Vauxhall ICE/VDO/HD116HD_Silver
11.6" Full HD display 1080P Video Headrest mounted DVD Player with HDMI Port / Games/AV IN/Out Latest
News
15th May 2017
Countries, Cars & Android Car Stereos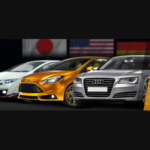 Having recently announced a deal to ship to one of the world's biggest car loving and car manufacturing nations, we thought we'd create a blog appreciating nations and their cars. Stereotypically, the nation we've just secured shipping links with...
15th May 2017
WinCE Car Stereo Vs Android Car Stereo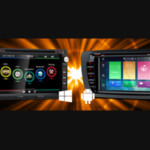 It wasn't too long ago when WinCE and Android OS (Operating Systems) were in completely different weight categories and you wouldn't even begin to compare them. But now the two titans of in-car entertainment systems are battling it out to...